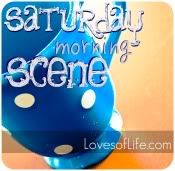 with warm weather brings outside time and responsibilities. after my run, the farmers market and a snack, it was time to do work.
the hubs needs to mow so james wanted to mow too. we also played soccer and climbed on the jungle gym. what a fun saturday morning.
we obviously play soccer two ways around here. you see the white blog on the bottom of the picture. that is utah. he loves that ball. he's just wait for the chance to get it back from james.
see? he loves it.
see that dog run on the fence? i'd love to say we were making that dirt a flower garden but utah would trample it.
see that hole next to utah? that is from the other dog. waylon is trying to find china.
dogs.
off to a saturday fill with birthday fun!!